Squamish Valley Golf Club | Squamish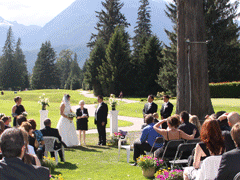 The Squamish Valley Golf Club overlooks lush greens, water and snow capped mountains providing and inspirational setting for Weddings, Banquets and Special Occasions. The Clubhouse wall of windows...
Holiday Inn 67 Street | Red Deer
Award Winning Hotel featuring 142 Deluxe Guest Rooms, 3 Ballrooms and Award Winning Chef. Hotel features Family Restaurant, Cocktail Lounge, Business Center, Private Fitness Club, pool, and Sola...