Wedding Favors Canada | WedFavors For You | Vaughan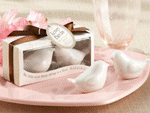 Leader in Wedding Favors & Party Supplies. Large variety of unique wedding favors, bridal shower gifts, anniversary gifts and more. Personalized favors with a large selection of custom favor boxes...
West Coast Weddings and Events | Ucluelet
Wedding Planning is something that you, the Bride and Groom, do only once! And, without expert help, it can be a bit daunting. I am a dedicated Wedding Planner who knows what there is to know a...