Martin Chow Photography | Coquitlam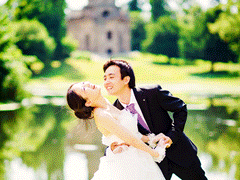 Martin Chow is a Hong Kong and Vancouver based wedding photographer. He is constantly training himself in the art of photography, and has received his Professional Diploma in Commercial Photograph...
Hull Photographic Inc. | Kelowna
Hull photographic provides comprehensive wedding day coverage. We aim to capture those intimate moments shared between loved ones, family and friends. These sometimes subtle, unnoticed interactio...