Christianne Brunelle Couture Nuptiale | Montreal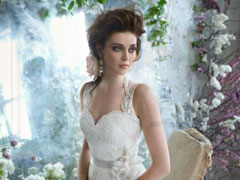 Haute Couture, award-winning design and exceptional service all meet in Montreal's most innovative bridal boutique. Christianne Brunelle Couture represents the best of both worlds: a locally de...
Best for Bride : Hamilton | Hamilton
BEST for BRIDE = Best Dresses, Best Quality, Best Service and Best Prices! BEST FOR BRIDE is a one-stop bridal store, with 4 locations in Ontario (Toronto, Mississauga/Etobicoke, Hamilton and B...