Enchanted Moments Couture Stationery | Brandon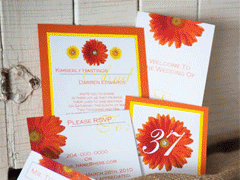 We design unique, custom, handcrafted invitations, announcements & cards for all occasions. Specializing in wedding stationary, we pride ourselves with exceptional customer service, meticulous att...
Open Invitation | Nanaimo
At Open Invitation we know that the tone of every successful event is set by the initial communication with the guests. The invitation plays a very important role in the process of sharing you...