Best Gourmet Gift | Surrey
Selection of gourmet jams, jellies, marmalades, relishes, chutneys and sundae toppers. We offer personalized labeling and optional packaging.
Zenan Glass | North York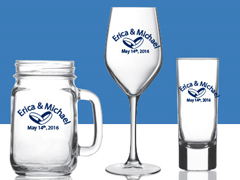 If you were looking for quality wedding glassware you are in the right place! Zenan has the largest selection of wedding glassware to choose from in Canada, as well as the most in-house customizi...