Bride.Canada's National Sample Sale | Vancouver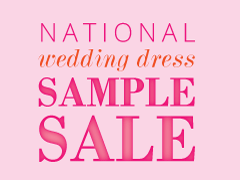 This actually Bride.Canada's HQ in Vancouver! Where we're currently also warehousing ~100 quality samples, on behalf of bridal shops across Canada (easiest to shop centrally!) If you see something...
Canuck Place - Precious Page | Vancouver
Your most precious day can help so many others. Consider donating funds you would have spent on guest favours to help BC children facing life-threatening illnesses, Embrace Life! We will pro...