High Tea Bakery | Winnipeg
Specializing in edible art. Custom designed wedding cakes, cupcakes, favour cookies, and petit fours. Baked from scratch and beautiful beyond belief!!
Whippt Desserts | Calgary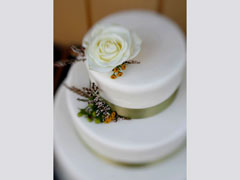 People's Choice Winners of Calgary's Pastry Chef Showcase Competitions 2009 & 2011! From mini desserts, cupcakes and cookies to birthday, wedding and special occasion cakes, whether you imagine a ...