Main Event Ladies Wear & Bridal | Moose Jaw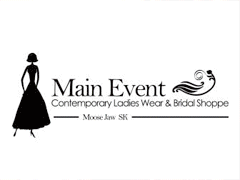 Main Event specializes in offering contemporary women and brides the elegant experience of personal service shopping. Our professional services help today's women find their perfect look for the o...
Juliannah's Dress and Bridal | Moose Creek
Celebrating its 14th anniversary in 2018, the family-based Eastern Ontario store has prided itself on being your one-stop shopping venue for all your bridal and special occasion needs. Offering su...