Raffi Altounian, Classical Guitarist | Toronto
Professional guitarist available for all types of functions. Faculty member of the Royal Conservatory of Music. Well versed in all styles of music including classical, latin, pop, jazz, celtic a...
Best for Bride : Barrie | Barrie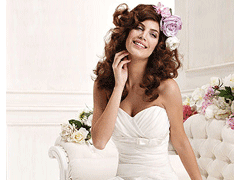 BEST for BRIDE = Best Dresses, Best Quality, Best Service and Best Prices! BEST FOR BRIDE is a one-stop bridal store, with 4 locations in Ontario (Toronto, Mississauga/Etobicoke, Hamilton and B...