Sim Wedding | Richmond
We love photo-journalistic style, it's discreet and creative. With minimum interruptions, we quietly capture the moments; the moments you cried for, the moments you laughed at, and the moments you...
Matrix Photography and Design | Toronto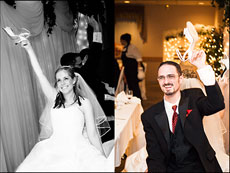 As your photographer, my objective is to photograph your wedding it in such a way that it tells a story …your story. Your most special moments will be captured unobtrusively and the spotlight wil...