Nirvana Photography Studios | Vancouver
Vancouver Wedding Photographers Nirvana and Maik provide a true boutique experience for your wedding day. With the innate ability to make everyone look and feel beautiful in front of their came...
Mehrab Moghadasian Photography | Toronto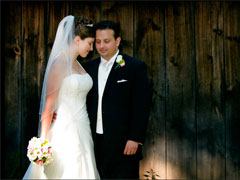 Mehrab is a Toronto based photographer with more than 15 years experience in different fields of commercial and wedding photography. When it comes to weddings he puts all of his efforts to captu...