The Wedding Fair 2015 | Calgary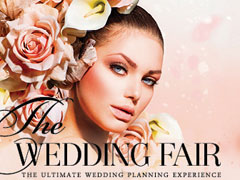 Sunday, January 18, 2015 : 9:30am- 5:30pm [ Fashion Shows: 12:00am - 3:30pm ]. The largest, most respected and sought after wedding show in Alberta by exhibitors and brides. From inspiring dé...
Raffi Altounian, Classical Guitarist | Toronto
Professional guitarist available for all types of functions. Faculty member of the Royal Conservatory of Music. Well versed in all styles of music including classical, latin, pop, jazz, celtic a...