West Coast Strings | Vancouver
West Coast Strings is dedicated to providing chamber music services for public and private events throughout British Columbia. With our versatile string ensembles and our extensive repertoire of ...
Best for Bride : Toronto | North York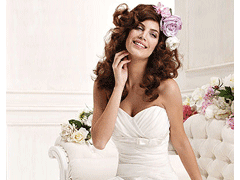 Best for Bride is a bridal boutique that offers wedding gowns for sale and rental, evening wear, jewelry, veils, gloves and other accessories. Special Wedding Package: When buying a bridal gown ...