Unitarian Church of Vancouver | Vancouver
Our open faith community & Chaplains will work with you to bring alive the spirit of this special event. We combine our experience & resources with creative input that expresses your values & uniq...
St Andrews by the Lake | Penticton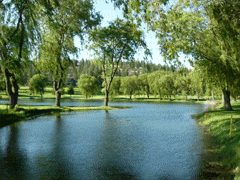 One visit to St. Andrews and you'll know that you have found the perfect setting for your fairy tale wedding. St. Andrews is a green refreshing oasis of giant weeping willows and warm breezes off...