See Our Memories | Winnipeg
We bring over 30 years experience to your wedding day - with 2 photographers & a combination of candid/photojournalistic & traditional photography. Free Engagement session... Coffee Table Book...
Best for Bride : Hamilton | Hamilton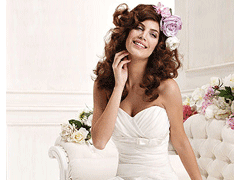 BEST for BRIDE = Best Dresses, Best Quality, Best Service and Best Prices! BEST FOR BRIDE is a one-stop bridal store, with 4 locations in Ontario (Toronto, Mississauga/Etobicoke, Hamilton and B...