Pacific Yacht Charters | Vancouver
The most extraordinary and utterly romantic venue. Whether moored dockside or cruising Vancouver's pristine waterways, your custom nuptials aboard the Pacific Yacht will be an experience you will ...
Best for Bride : Hamilton | Hamilton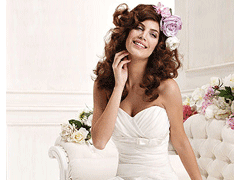 BEST for BRIDE = Best Dresses, Best Quality, Best Service and Best Prices! BEST FOR BRIDE is a one-stop bridal store, with 4 locations in Ontario (Toronto, Mississauga/Etobicoke, Hamilton and B...