Waltz of Flowers / Valse des fleurs | Laval
Specialize in designing & creating exquisite floral arrangements and bridal bouquets on any budget. Montreal, Laval, South Shore. Création d'arrangements floraux et bouquets de marriage. Tout bu...
Zenan Glass | North York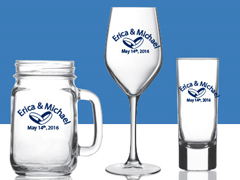 If you were looking for quality wedding glassware you are in the right place! Zenan has the largest selection of wedding glassware to choose from in Canada, as well as the most in-house customizi...