Aydin Wedding Films | Canmore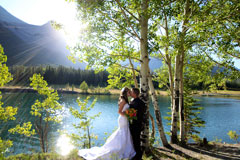 We provide professional wedding films for couples getting married in Banff, Lake Louise, Canmore and Calgary. Contact us to discuss your wedding film.
Halifax Wedding Videos | Halifax
I will create a lifetime of memories for you to enjoy year after year. True 16:9 widescreen Hi-Def videos available on Blu-ray. I believe in capturing the moment and not creating a production. P...