Aydin Wedding Films | Canmore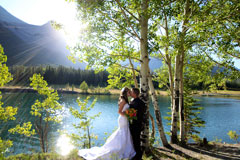 We provide professional wedding films for couples getting married in Banff, Lake Louise, Canmore and Calgary. Contact us to discuss your wedding film.
Rio Productions | Hamilton
Serving brides since 1987, Rob makes your wedding day memorable by helping you relax and making your wedding day fun. High Definition packages available.