Pacific Yacht Charters | Vancouver
The most extraordinary and utterly romantic venue. Whether moored dockside or cruising Vancouver's pristine waterways, your custom nuptials aboard the Pacific Yacht will be an experience you will ...
Magic Yachts | Vancouver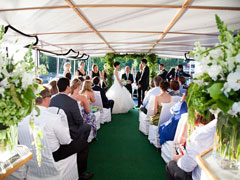 Imagine celebrating your special day on a stunning yacht with your loved ones, dining on delicious cuisine and taking in the beautiful sights. At Magic Yacht Charters, we are dedicated to ensuring...