Best for Bride : Barrie | Barrie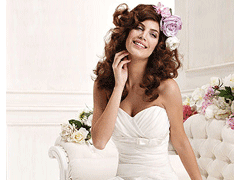 BEST for BRIDE = Best Dresses, Best Quality, Best Service and Best Prices! BEST FOR BRIDE is a one-stop bridal store, with 4 locations in Ontario (Toronto, Mississauga/Etobicoke, Hamilton and B...
Wedding designs by Margaret | Mossbank
" Margaret Nagel has over thirty years of sewing experience, and has created countless wedding and graduation gowns over the years. Mrs. Nagel's fashion designs are characterized by impeccable ta...