Best for Bride : Toronto | North York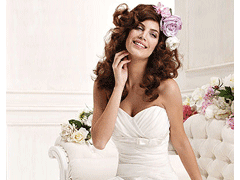 Best for Bride is a bridal boutique that offers wedding gowns for sale and rental, evening wear, jewelry, veils, gloves and other accessories. Special Wedding Package: When buying a bridal gown ...
Wedding designs by Margaret | Mossbank
" Margaret Nagel has over thirty years of sewing experience, and has created countless wedding and graduation gowns over the years. Mrs. Nagel's fashion designs are characterized by impeccable ta...