Tara's Boutique | Cranbrook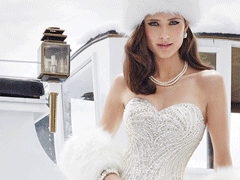 Your one stop Bridal and Grad Shop. We have every thing that a bride will need to make her day special. From that special Dress to decorating needs, we can outfit the entire wedding party from bri...
Best for Bride : Mississauga | Etobicoke
Best For Bride offers a wide selection of elegant, high-quality dresses and accessories for weddings and special occasions, with options for purchase or rental. Whatever your price range, body ty...