Enchanted Moments Couture Stationery | Brandon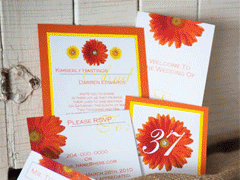 We design unique, custom, handcrafted invitations, announcements & cards for all occasions. Specializing in wedding stationary, we pride ourselves with exceptional customer service, meticulous att...
Wedding Whys | Marquette
Beautifully-designed cards for your wedding, socials, showers, etc., containing fascinating facts about the history of wedding customs and traditions. Entertain your guests with these unique and...