Everlasting Bloooms | Waterloo
Everlasting Blooms specializes in the art of Cold Porcelain & Gum Paste Flowers. I hand-craft beautifully realistic flowers, creating bridal bouquets, corsages, headdresses, cake decorations, ...
Whippt Desserts | Calgary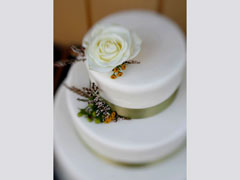 People's Choice Winners of Calgary's Pastry Chef Showcase Competitions 2009 & 2011! From mini desserts, cupcakes and cookies to birthday, wedding and special occasion cakes, whether you imagine a ...