Pacific Yacht Charters | Vancouver
The most extraordinary and utterly romantic venue. Whether moored dockside or cruising Vancouver's pristine waterways, your custom nuptials aboard the Pacific Yacht will be an experience you will ...
Best for Bride : Mississauga | Etobicoke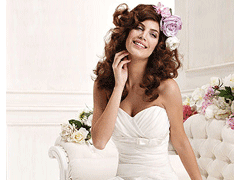 Best For Bride offers a wide selection of elegant, high-quality dresses and accessories for weddings and special occasions, with options for purchase or rental. Whatever your price range, body ty...