LE Studio : Vancouver Photobooth | Vancouver

Photobooths are a great way to bring fun and a personal touch to your wedding reception. Our Vancouver photobooth is stylish, sleek & easy to operate; your guests will have a blast! We provide eve...
B.D.F.K. Photography | Edmonton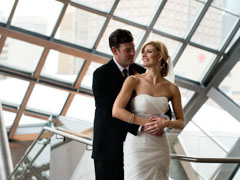 Award - winning Edmonton Wedding Photographers. We provide the wedding photography service in Edmonton that goes beyond cliche. We will document your wedding at reasonable price.