West Coast Strings | Vancouver
West Coast Strings is dedicated to providing chamber music services for public and private events throughout British Columbia. With our versatile string ensembles and our extensive repertoire of ...
The Wedding Fair 2015 | Calgary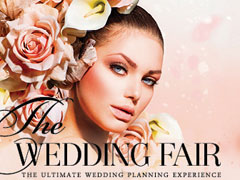 Sunday, January 18, 2015 : 9:30am- 5:30pm [ Fashion Shows: 12:00am - 3:30pm ]. The largest, most respected and sought after wedding show in Alberta by exhibitors and brides. From inspiring dé...