A Valley Wedding Chapel | North Gower
A country estate location for your wedding, just minutes from Ottawa City Hall. For the same costs you get a private Chapel with beautiful gardens. Enjoy your wedding outdoors or in with a couple...
Holland Marsh Wineries | Newmarket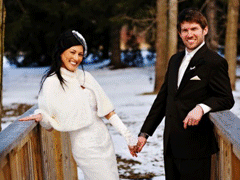 The Holland Marsh Wineries club house is a unique setting for you and your guests to enjoy good food, exceptional wines, and friendly, professional service. Our 3700sq. ft. venue is built in an...