Canuck Place - Precious Page | Vancouver
Your most precious day can help so many others. Consider donating funds you would have spent on guest favours to help BC children facing life-threatening illnesses, Embrace Life! We will pro...
Zenan Glass | North York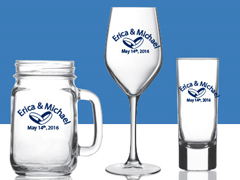 If you were looking for quality wedding glassware you are in the right place! Zenan has the largest selection of wedding glassware to choose from in Canada, as well as the most in-house customizi...