Hull Photographic Inc. | Kelowna
Hull photographic provides comprehensive wedding day coverage. We aim to capture those intimate moments shared between loved ones, family and friends. These sometimes subtle, unnoticed interactio...
The Cove Lakeside Resort | West Kelowna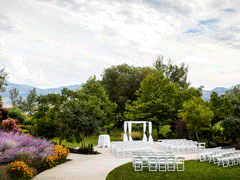 Barefoot on the beach, in a lush private garden, or a lavish indoor affair in our grand reserve ballroom, with its 20-ft wood beamer vaulted ceilings, we 'll provide you the canvas and the paints ...