Best for Bride : Mississauga | Etobicoke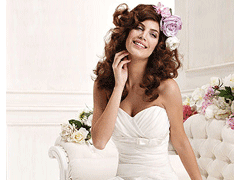 Best For Bride offers a wide selection of elegant, high-quality dresses and accessories for weddings and special occasions, with options for purchase or rental. Whatever your price range, body ty...
Lavande Bridal | Mississauga
Lavande Bridal offers an intimate, memorable experience for the modern bride and her bridal party. Our carefully curated selection of wedding gowns, mother-of-the bride/groom and bridesmaids dress...