Sheraton Suites Calgary | Calgary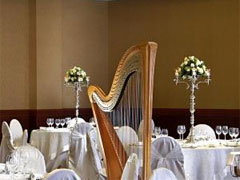 Located in the heart of downtown Calgary, the Sheraton Suites is in the midst of Calgary's most exciting shopping and recreation areas. With 325 all-suite guest rooms ranging in size from 480 to 1...
Osteria de Medici Restaurant | Calgary
Osteria loves weddings! We offer for private banquet rooms accommodating from groups of 6 to 300. These grand rooms are fully equipped with the latest audio and video equipment to make your functi...