Kris Groulx Photography | Oakville
Wedding photographer in Toronto providing wedding and engagement photography services. All of my wedding collections are straight forward with no hidden costs. There are a wide range of products...
Creative Exposure Photography | Victoria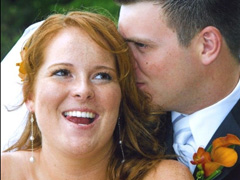 Unique and creative in our approach, we provide you only the services and products you want on your special day. Relaxed contemporary with a second viewpoint camera for photojournalistic shots. Se...